With this excursion you will see the most important monuments and sight attractions of the city of Chania and the wider region. Of course a tour guide accompanies you, who speaks your language, and like all our guides are fully aware of the history of each place or building you visit.

After boarding at the point you indicated(port,hotel oranyother placeyou wish) our excursion, which will take about 6 hours, as follows:
(Depending on your needs, the tour can last less or more)
1.

Μοναστήρι Αγία Τριάδας Τσαγκαρόλων
On our first stop of the journey we will visit the monastery Agia Triada, a typical example of the orthodox monastical architecture.
2. Προφήτης Ηλίας
On a small hill on the outskirts of the town we can see the church of the Prophet Ilias. We are visiting the tomb of E. Venizelos, from where you can have a fantastic view of Chania and the White Mountains.
3. Πόλη των Χανίων
When we arrive in the city we will start our walk from a central spot. We will see the Cathedral of Chania, the Trimartiri or the church of the Presentation of the Virgin Mary. By the sea at the port we will pass the mosque of Hassan Pasha and the lighthouse. A little further we reach the Fortetsa and along the old port there are the big Arsenal. Once it was a shipyard to which a second floor was added later on. At the end of our tour we will visit the famous Agora, the market hall. The building was built cross-shaped in 1911 and inside extends hospitality in many beautiful food stores.
Afterwards you have plenty of time for a stroll through the romantic old town and for a visit to the archaeological or the naval Museum. There are many possibilities for shopping, for example in the leather alley or in the Market hall or to drink something in one of the coffee-houses of the city.
4.

Αρχαία Άπτερα
Along the north road to Rethymnon and 15 km from Chania will reach the area was built on the ancient Aptera.
Towards the end of the Minoan age, Aptera was at the peak of its development.
5. Στύλος(προαιρετικά

)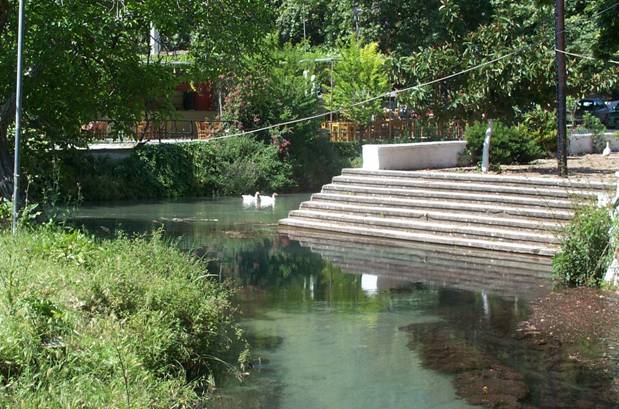 At the end of our journey we will stop at the small village of Stylos to enjoy a coffee under the plane trees and next to natural sources Stylos
Κάντε κράτηση τώρα